Alan DiMambro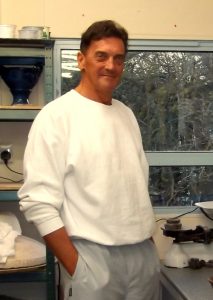 I was born and educated in Bristol. I spent many years in industry before re-training and gaining an Honours Degree in 3D Design and a post graduate qualification in education. I have been involved in education, workshop development and producing clay-work since 1980.
My Work:
I made my first pots in 1977. That's when I knew what I needed to be. Life changed upon entering degree training, as I developed skills and insights as a craftsman. Much of my work since has been in oxidised stoneware using my own colour & glaze formulations. Running a workshop in tourist driven environments demands flexibility and a wide product base to survive. I have developed the skills and experience to produce almost anything in clay and my work now reflects this.
Model animals and standing figures rank alongside tableware, painted porcelain forms and large scale organic forms. I am constantly looking for new forms of expression and ways to refine what I do.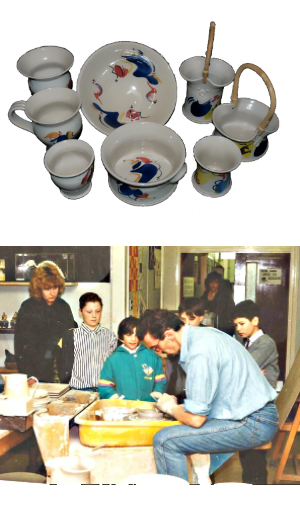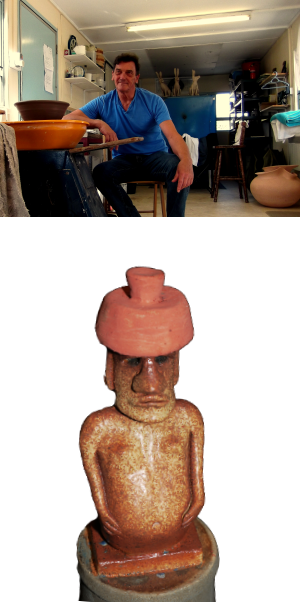 CV:
1947 – 1963 Born and educated in Bristol.
1963 – 1970 Industrial experience in several fields.
1971 – 1975 Relocated to Swindon . Further industrial experience.
1976 – 1977 Foundation studies at Swindon College.
1977 – 1980 Honours Degree studies in 3-D design.
1980 – 1981 Post Graduate studies in education PGCE.
1981 – 1993 Full-time tutoring in art & design as ceramics specialist.
1994 – 2001 Full time ceramics production in stoneware, porcelain & raku.
2002 – 2012 Relocated to North Devon and later to Cornwall.
Established workshop in Mevagissy, Cornwall
2012 – Latest studio established at Wheal Rose, Cornwall.